Antes de deixar a Dinamarca, país adorável e do qual tenho praticamente só boas recordações, aconteceu algo bem repugnante: fui barrado na porta de um pub em que vários colegas estavam simplesmente por não ser dinamarquês.
Depois de conversar bastante com o segurança e ele me explicar que o problema seriam "os do Leste Europeu, pois roubavam quem estava lá dentro", ele acabou me deixando entrar.
Mas não me contentei com a "autorização para entrar". Ao contrário: fiquei indignado com esse tipo de discriminação por raça/origem.
Fui a campo e fiz uma investigação jornalística, entrevistando - ou tentando entrevistar - todas as partes: autoridades, especialistas, polícia, pessoas que disseram ter sofrido discriminação e até seguranças nas portas dos bares e donos de estabelecimentos. Trabalho de investigação mesmo, durante a madrugada inclusive.
O resultado desse trabalho enorme, que teve a contribuição de um colega meu jornalista grego,
Anastasis Koutsogiannis
, e outro dinamarquês, Søren Lindelkinde, acaba de ser publicado no site jornalístico dinamarquês
Jutland Station
.
A má notícia é que ainda não tive tempo de traduzir o texto ao português. A boa notícia é que está em inglês, não em dinamarquês.
Se você estiver interessado na leitura, leia a matéria abaixo ou clique no link! Estou contente com a publicação e com o interesse que o assunto está gerando.
http://www.jutlandstation.dk/left-out-in-the-cold-nightclub-discrimination-in-aarhus/
---
Left out in the cold: nightclub discrimination in Aarhus
Sam Richardson
/
6 hours ago
Come the weekend, Aarhus' bars, cafés and clubs are filled with revelers of all nationalities partying the night away…if they are allowed inside. So much for being 'Danish for progress'; this investigation reveals that racial discrimination is rife in Aarhus
by Marcel van Hattem, with assistance from Anastasis Koutsogiannis and Søren Lindekilde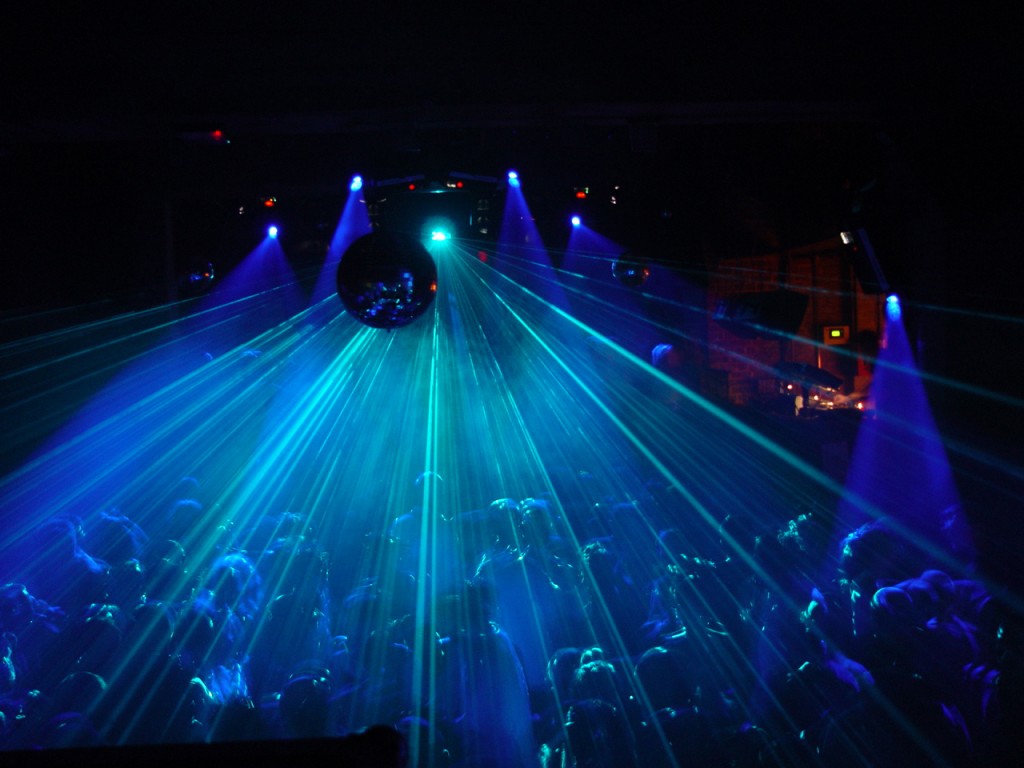 PHOTO: Fabric/Wikipedia Commons
Aarhus, Denmark - It's Saturday night. People crowd the streets of central Aarhus on a pleasant summer night. Claudiu* has decided to show his friend Bogdan* a bar he used to frequent, the Shen Mao. Claudiu has been a resident of Aarhus for over two years, earning a Masters in Corporate Communication at Aarhus University. His friend, though, is new in town and eager to find out more about the city and it is nightlife. Little did Claudiu and Bogdan know that their night would end face-down in the concrete.
Both paid the price for the most innocuous of things; their Romanian nationality, which according to Claudiu was not welcomed at the place. "The first thing they asked me when I showed my ID was where do you come from?" Claudiu recalled, adding that the bouncer looked at his friend's clothes and told him that "he was not allowed in with such a jacket". The jacket in question was regular blue Adidas jacket with white stripes. "Shen Mao is not even an exclusive club or something like that", Claudiu stressed in hindsight. Suspicious of the bouncer's discrimination, since other customers were allowed inside more poorly dressed than they were, Claudiu demanded the real reason for being left outside. "We also tried to take some pictures. This was when the bouncers of the place decided to team up with the security next door and flash lights against our faces and cameras. They told the other guards that we were Romanians and that we were stealing".
They resisted leaving, in spite of the shouts of the bouncers that it was a private area. "I called the police and, moments later, the bouncers jumped on us, immobilizing us on the ground. Five minutes later, just before the police arrived, they put us straight up and against the wall in order not to show they were maltreating us". Claudiu says the police recommended both to leave. "They said it was our word against that of the bouncers, and that there was no use in suing anyone, it would most probably lead nowhere". In spite of the agent having taken notes, according to Claudiu, the official answer from the police after the incident was that they did not have "comments on the case at all and furthermore, there does not seem to be any note at all".
Claudiu was just one example of many. Veselka Vasileva, 24, a Bulgarian who is a Master's student at the Business School of Aarhus University, started a long discussion on the Aarhus International's Facebook Group. Vasileva posted publicly that "Skru Ned, Zenza cocktail bar, Bernhardt Nightclub, Café Slap Af, Frederiks Nightclub, Smil, Bridge Waters (…) have decided to strictly limit the foreigners entering clubs".
Timos*, 26, a Greek student of Aarhus University, told us he showed his CPR and student card in a place that he used to go often and, when they asked for his passport or driver's license, he could already feel what was coming. "I had not had any drink thus far, but that night's bouncer – whom I had never seen before – said that I was drunk and even aggressive, when I asked why he was not letting me inside". In another bar, Lukas Charaugis, 27, a postgraduate student at Aarhus University, commented that "they want to make Aarhus more international, but everyone knows this is happening. How is the city to become the cultural capital in 2017 if some foreigners are welcomed like that?"
I've also experienced discrimination for myself. On the same night that Claudiu and Bogdan were rejected by Shen Mao, my Dutch-citizen ID and my claims of being a student at Aarhus University were not sufficient to allow me inside ZenZa Cocktail Bar. One of the bouncers, a Dane, told me that "it went against his own ethics the reason why they could not let me inside, and that he was terribly sorry". Another bouncer, an immigrant himself, explained that "Eastern-Europeans are coming to this place and are robbing people inside. This is a very small place, so we have to select the people", either confused or unaware of the fact that the Netherlands is not in the East of Europe.
Dress to impress
The fact that someone is not allowed inside a bar or a café is often treated as the private choice of the establishment's owner. Since it is a private business, he should be able to decide who can get in and who stays outside. Regardless, discrimination on basis of race and descent goes even against the Danish Constitution, besides the country's international obligations, according to the European Network of Legals in Non-Discrimination Field, a network of legal experts in anti-discrimination set up by the European Comission.
"It is certainly an ongoing debate in Denmark", tells Prof. Per Mouritsen, of the Faculty of Political Science of Aarhus University whose research is based to a large extent on multiculturalism and tolerance. "And it is definitely illegal and highly unpleasant to discriminate against people on these grounds at the door of bars, but is very hard to prosecute offenders", he says. "You need photos, recordings and stuff. And, even so, it is difficult to charge". Besides, discrimination comes many time disguised, the professor says. "They turn people away saying that they do not fit the dress code, or saying that there is not enough room. They try to make it not seem like discrimination" he states.
The manager of Zenza Cocktail Bar, Christopher Smit, refuting any discrimination policy at the door, told me that "their policy is to accept everyone with a valid-ID and a fitting dress code". "We call it", letting a slight laugh escape over the phone before continuing " 'dress to impress'. That means, that we can see that the customers are not using their regular clothes, but put something special on to go out". How about IDs? "We need them to be either a Danish driver's license or a Passport in the case of foreigners". Foreign IDs, even from European countries are not sufficient because "the bouncers are not trained to understand every ID-card", he states, even though they should be valid throughout the EU.
Dress to impress is a very subjective policy, but the bar is privately owned after all. Nevertheless, one of Zenza's bouncers said he did not allows some people in because "Eastern-Europeans are coming to this place and are robbing people inside". "I really don't know what to answer to this", Smit says. "We hire the bouncers through a company. And perhaps he didn't give you his name because he does not want to be in your article. I cannot comment further on that", he closes the case.
Yiannis Papanikolau, born in Greece and raised in Denmark, has been a bouncer for the last 19 years and a teacher of third graders. "Of course discrimination does happen at the door, unfortunately", he says, adding he has never done it. "However, what you also see is people trying to get inside a party very drunk and when, for security reasons, they are not allowed in, they claim they are being discriminated against", he points out. Besides, sometimes turning people away is not racism but simply bad service, he believes. "You have to remember that being a bouncer is not a well-paid job, and the preparation course is very deficient."
Regarding the required 60 hour preparation course for bouncers provided by the municipality, the manager of Ris Ras bar, Mikkel Poesdal, 35, whom also took the course two years ago, is of a similar opinion. "The course is ridiculous. You have to be really really stupid not to pass it". He also says, however, that there is discrimination against certain people in some bars. "I cannot accuse anyone, but when I had Eastern Europeans the other night in my bar, many personal objects from some customers disappeared", he states, careful though to make sure that he is not discriminating. "Discriminating at the door is no solution at all".
Law enforcement issue
What is the solution, then? Aarhus is a very international city, with students coming from all over the world. Many newcomers don't realise that (legal) discrimination is common in Denmark. "Discrimination in the night life is a known phenomenon in Denmark as it is the case in most, if not all, European cities" notes Mandana Zarrehparvar, senior adviser at the Danish Institute for Human Rights, based in Copenhagen.
Together with the municipality of Copenhagen, the Institute opened a website called "Stemplet" in which individuals who experience rejection at bars, for instance on grounds of race or ethnic origin, can register their experience. "In three months, we received 59 registrations, ten of which were on grounds of race and ethnic origin", Zarrehparvar says, adding that it is a law issue. "An individual who experiences discrimination in night life can only complain to the police".
Contacting the Municipality of Aarhus, I talked to the senior consultant at the Mayors Department, Anne Marie Larsen. She replied afterwards in an e-mail, saying that the City Council adopted in 2007 an "integration policy" and providing me with a report of that same year, in Danish, on "Young Ethnic minorities in night life". Its purpose, though, was not to prove discrimination but to "illustrate the situation". When it comes to action against discrimination, the police-answer was repeated. "The municipality of Aarhus does not have a website to report discrimination", she said. Police spokesman Mogens Røndum would only comment on specific and reported cases, and refused to comment further on the issue.
Even telling the police might not be effective. That is what SOS Mod Racisme (SOS Against Racism), a Copenhagen based NGO, believes. "In most cases, they will not investigate the case, and in many not even report it", says Anne Nielsen, vice-chair of the organization. She tells me that, in order to investigate, police would at least need un-interrupted, un-edited video/film of the entrance-line, where people with dark eyes and black hair or skin, for instance, are clearly not let in while those who look like a Dane would be let in. And this without any referral to guest lists or other disguised forms of discrimination. "Even in the few cases which are brought to court, the sentence will usually end in no fines, or only a small fine like 5 or 10 thousand Danish crowns to the doorman, while the bar-owner will usually not be fined".
Claudiu, who also reported his case to the police, was surprised to learn that I could not retrieve any official data regarding his case, despite police noting his name and the doorman's. Now finishing his studies, Claudiu seems uncomfortable at staying for much longer in Aarhus. "I like the place a lot, but there are some things that I cannot tolerate anymore". Was the experience at the door of the bar so traumatic? "Of course it was a humiliating feeling, and I don't want to go out in Aarhus, at least for now, anymore."
—
*Some names have been changed
If you feel you or your business have been misrepresented in this article we would be happy to discuss the issue – please email society [@] jutlandstation.dk. Since this article was written, Jutland Station was able to speak to the Mayor of Aarhus, who specifically responded to this issue. See the interview here
http://www.jutlandstation.dk/interview-with-mayor-jacob-bundsgaard/
Marcel van Hattem, 28, is a Brazilian-Dutch journalist, political scientist and international relations consultant. He studied in Aarhus during the 2011-2012 study year and took part in the "In-sight Out Magazine" website project, which was the predecessor of "Jutland Station" LinkedIn:
http://www.linkedin.com/in/marcelvanhattem